1. Play by the rules
The first must-do when having commercial doors installed is to follow current regulatory requirements. Commercial properties must be accessible for everyone and factor in disability and wheelchair access  – wheelchair ramps for instance.
To get it right, you will need to follow ADA regulations, which outline how wide a door should be so that wheelchair users can fit through them, along with other important measurements.
On this point we'd also like to say that installing commercial doors is a complex part of a build process and hiring a professional to guide the process will ensure you get the best results – and prevent you wasting time and money on DIY jobs that might not go to plan.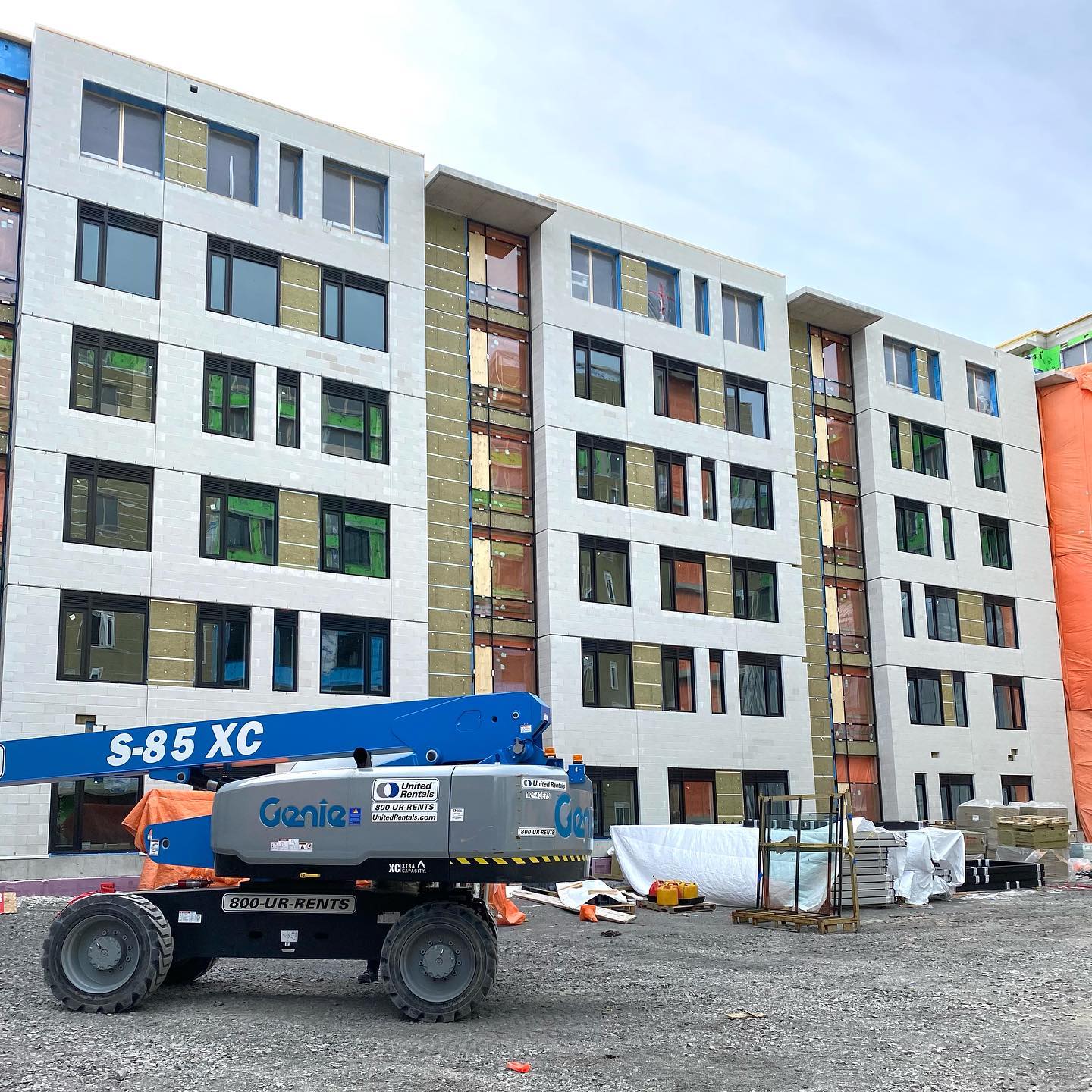 2. You ain't gotta thing if you ain't got that swing
Almost all doors have a swinging element – and factoring the arc of the door's swing into your building design and door installation is SUPER important.
Might sound like we're stating the obvious but to work properly, doors need to be able to open and close seamlessly within the designated space.
If you're installing doors in a small corridor, for example, measuring how far your door arcs out when opening is essential to making it accessible and preventing clashing door swings.
Also: ALWAYS double- if not, triple-, check your measurements. Don't assume you've done it right, first time. Sound like a time drain? Just tell yourself it would take a lot longer to fix the problem if your measurements were out. Measuring tapes at the ready!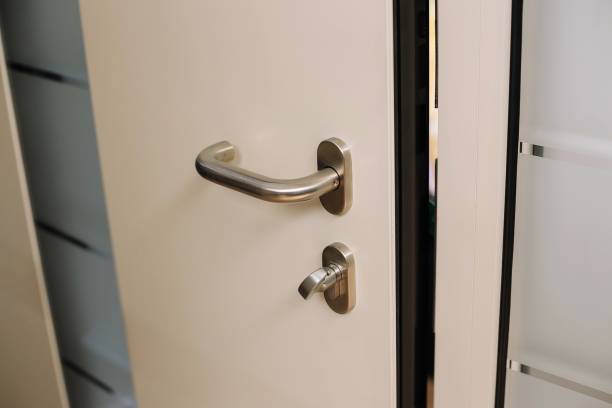 4. Make your hardware work harder and smarter
You should always consider a door's hardware – choosing the right fixtures for the right application – ahead of installation. Hardware includes handles, industrial doorknobs, and locks.
Another tip: make sure to double check the lock is installed on the correct side of the door. You'd be surprised how often people make the mistake of installing it on the wrong side when doing it themselves rather than hiring a professional.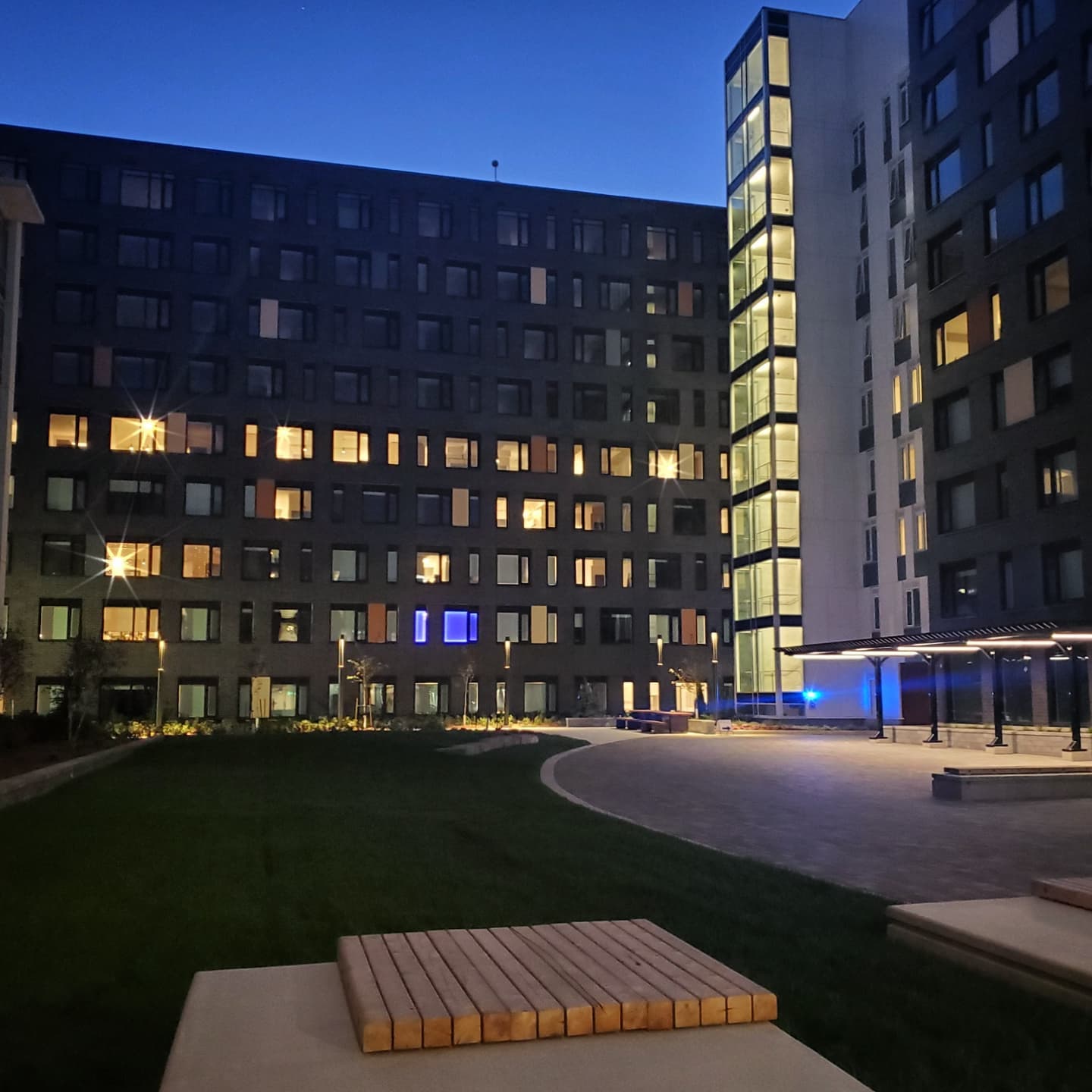 5. Catch your visitors' eye
Rule No 1: Commercial doors need to function safely and seamlessly, following ADA regulations.
Rule No 2: Commercial doors need to look good. They're a big deal. You want to impress the people walking through them – whether they be residents, customers or potential clients or new recruits.
Think about the paint colour, the finish on the hardware – do they fit with your overall design scheme of your building? What kind of wax or oil will you use on your doors?
The doors are one of the first things visitors see when entering a commercial building – make them reflect your commercial property/brand's image, values and ambitions. (This is the fun bit!)
Do you have any questions about installation or commercial doors? Get in touch with us today
Select Door and Frame is Canada's leading supplier and distributor of high-performance, cost-effective doors, frames and hardware. From door and frame specification to product supply and installation, we offer a complete  range of professional services that have kept our customers coming back for more than 25 years.
If you're interested in working with us, we'd love to hear from you. Get in touch today to see how to team up to provide the perfect doors, frames and hardware for your project.