A Guide to LEED Accreditation: Benefits & Savings for Your Building
In today's quest for sustainability, the idea of constructing, renovating or updating a building, while creating long-term savings *and* protecting the planet in the process is the ideal scenario.
One way building and business owners can do this is by pursuing LEED accreditation.
But what is LEED Accreditation exactly? In this blog, we're going to tell you, along with delving into its key benefits and features. We'll also tell you how we at Select Door work with our partners and help our customers work towards their LEED goals.
First things, first…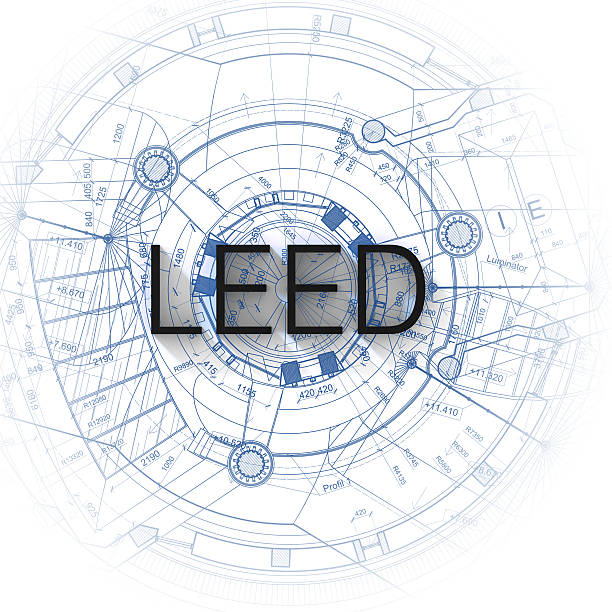 What is LEED Accreditation?
LEED is an acronym for Leadership in Energy and Environmental Design, and is the most widely used green building rating system in the world. LEED promotes energy efficiency, resource conservation, and environmental responsibility – and provides a framework for healthy, efficient, and cost-saving green buildings.
LEED is sponsored by the United States Green Building Council (USGBC) – and administered in Canada by the Canada Green Building Council (CAGBC.Org).
Pursuing LEED accreditation – and being LEED certified – is a good look in today's eco-conscious and ESG-driven world, enhancing a building/company's image and credibility. (ESG stands for Environmental, Social and Governance, and is a framework used to evaluate a company's sustainable and ethical impact.)
And LEED certification is just as applicable whether you own/ are overseeing the redesign of an educational facility or a commercial retail space.
"Building owners and developers that acquire LEED certification are demonstrating to the world they're committed to environmentally kind building practices."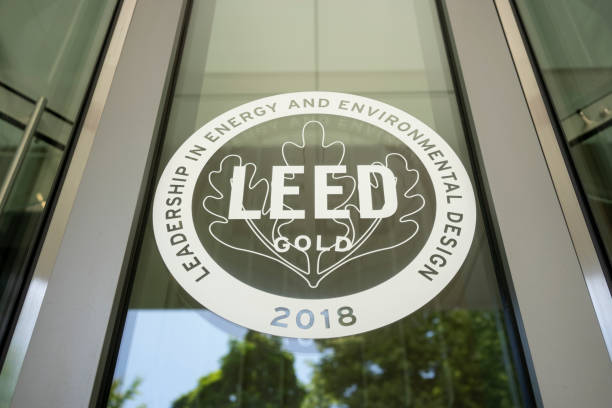 What does LEED Accreditation Focus on?
While the energy and water use, and health benefits of a building are an integral part of LEED accreditation, the system takes an even bigger picture approach, promoting buildings that:
Reduce contribution to global climate change
Enhance individual human health
Protect and restore water resources
Protect and enhance biodiversity and ecosystem services
Promote sustainable and regenerative material cycles
Enhance community quality of life
In summary, LEED certified buildings are critical to addressing climate change and meeting a company's ESG goals, enhancing resilience, and supporting more equitable communities.
How Many Levels of LEED Accreditation are Available?
There are four levels of certification and the number of points a building project earns determines the level of LEED certification it receives. The more points, the higher the reward. With LEED, there are many rewards, ranging from healthier spaces to buildings that save money and resources.
LEED Certified: buildings that earn 40–49 points
LEED Silver: buildings that earn 50–59 points
LEED Gold: buildings that earn 60–79 points
LEED Platinum: the buildings earn 80 or more points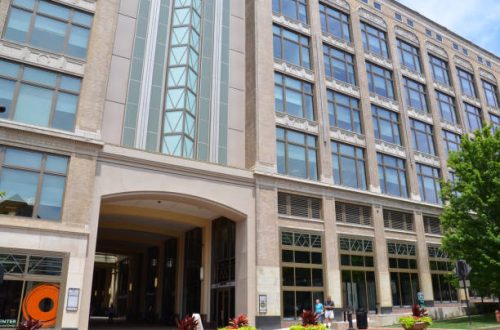 Benefits of LEED Accreditation for Buildings, Companies and Developers
Attaining LEED certification not only shows a company's commitment to protecting the environment through responsible building practices, as discussed, but it can also be a big boost for the business's image.
LEED certification also carries major tangible incentives. For example, along with making energy savings in the long-term, "LEED buildings have faster lease-up rates and may qualify for a host of incentives like tax rebates and zoning allowances. Not to mention they retain higher property values, attracting more commercial construction companies to the field," the USGBC states,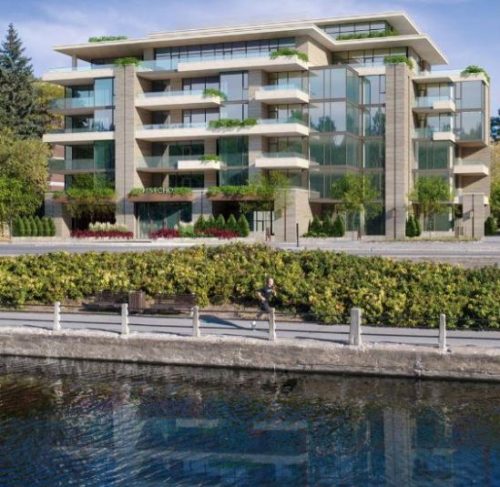 Select Door's Scope in LEED Accreditation
We spoke to Select's Architectural Technologist team to get the lowdown on Select's role in this important area – how we work with planet conscious manufacturers to help our customers to achieve LEED accreditation.
This is what they told us: "There are two categories that apply to Select Door's scope in the LEED Accreditation field: Building Design and Construction (BD+C) and Interior Design and Construction (ID+C).
'It is an important area for us in our work with Engineers, Architects and Designers in our industry – and Building Maintenance and Management, and Education Professionals. It's also a highly relevant area for those working in environmentally focused roles and in sustainability for resource management and resource development, such as Mining, Forestry, Manufacturing – with whom we also work.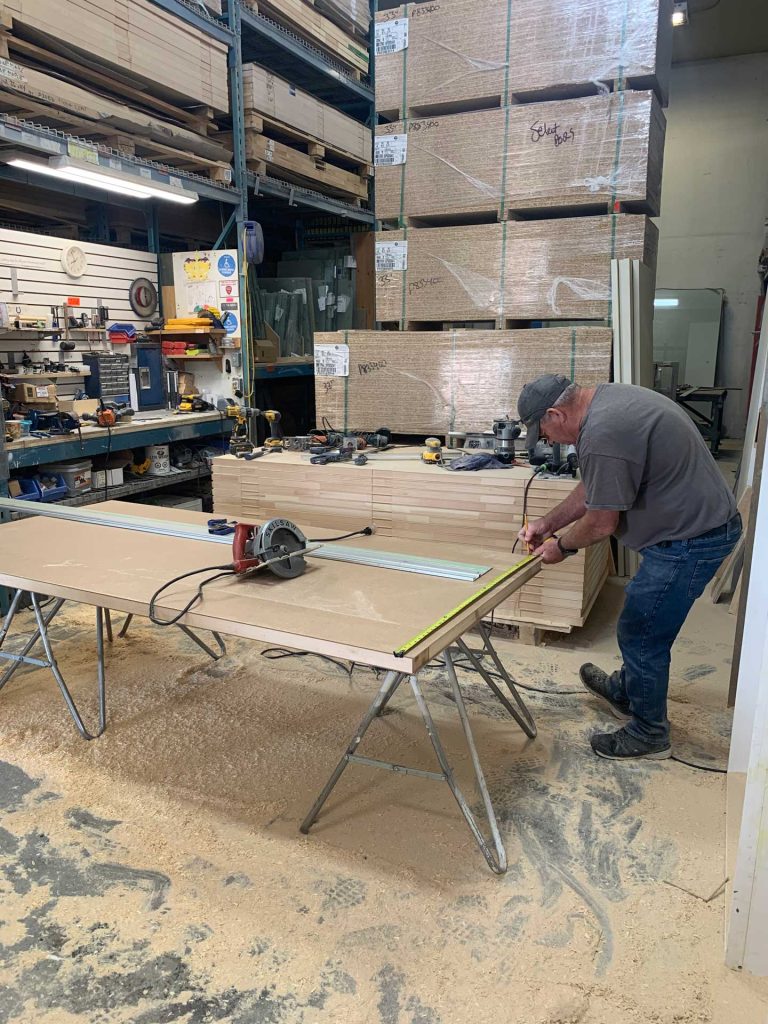 'Certification points are earned based on meeting LEED requirements or guidelines – so, in Select's case, the products we supply must hit certain metrics to do with material processing, material proximity/shipping – along with manufacturing processes and methods – all with an eye toward positive environmental impact.
'Our industry is particularly strong on LEED when it comes to wooden doors – primarily wooden doors manufactured in Quebec, which is where most of our wooden doors come from.
'This is due primarily to the practices of Canadian forestry, which has historically been good at employing methods that ensure sustainability, and low environmental impact.'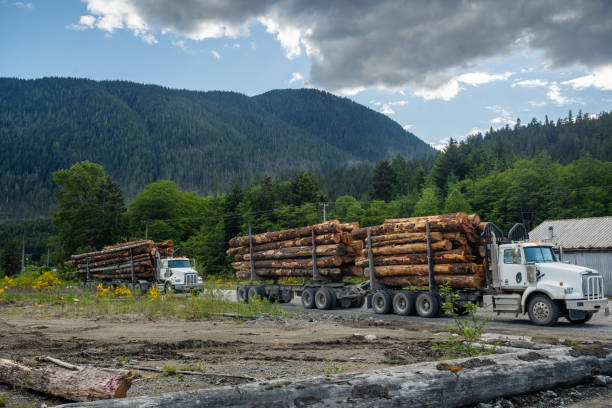 'The other reason wooden doors also have a higher potential LEED credit availability is due to the proximity of the actual material (forestry) to the manufacturers – these include our key suppliers Baillargeon, Lambton and their parent company Masonite.
'Both the forests and the manufacturing companies are largely in the same province, and also located in the same general areas, meaning the energy required for transport to processing, and further transport to manufacturing, is relatively low.'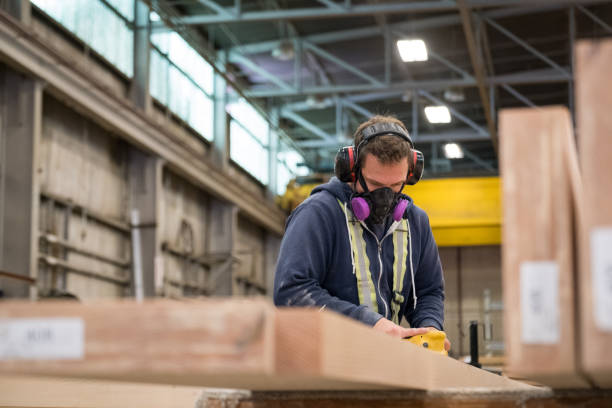 The team also suggested: 'Customers should keep in mind that some wooden door options required for better LEED performance have an additional cost component, however. This is the case with Baillargeon. However, the LEED credits for these products are more substantial and would potentially add more points toward the project total, and the cost would balance out.'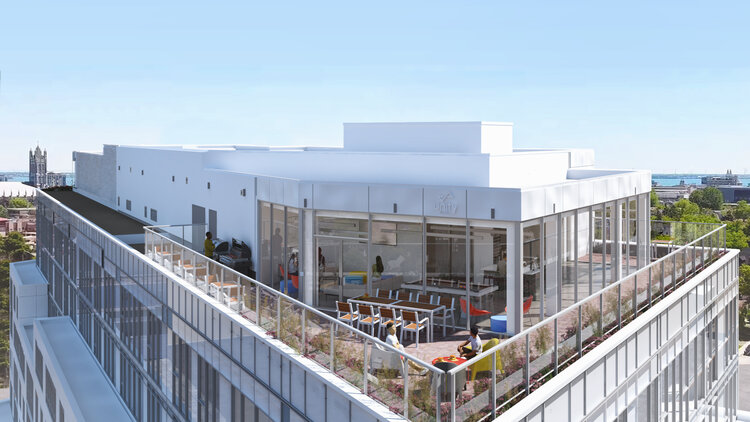 How Select's commercial doors can help you achieve your LEED goals
There are five ways our commercial doors can help building owners, developers, architects and designers meet their LEED goals. Let's take a look…
1. Energy Efficiency and Thermal Performance
Commercial doors play a crucial role in maintaining energy efficiency within buildings, helping clients reduce energy consumption and lower their carbon footprint.
Thermal performance, good insulation, and airtight seals can enhance a building's energy efficiency too – not to mention the comfort factor it delivers to its occupants.
2. Sustainable Material Selection
One of the core principles of LEED accreditation is the use of sustainable and responsibly sourced materials.
As outlined by our Architectural Technologist, we contribute to this goal by offering wooden doors made from renewable and recycled materials – that are manufactured close to their forestry source.
We also aim to use low-emission finishes and adhesives to help minimize the impact on indoor air quality when we can.
3. Daylighting and Views
The LEED system promotes maximizing natural light and views to the outside world. We support these goals by offering doors with large windows and glazing options, allowing abundant daylight to pour through.
Not only do these doors look good, they do good by contributing to the wellbeing and/or productivity of your employees, customers, visitors, residents by connecting them with the natural world.
4. Water Efficiency
While a building's commercial doors might not have a direct impact on water consumption, we contribute to LEED's water efficiency goals by partnering with manufacturers that prioritize water-saving production processes and use recycled water. These manufacturers include one of our main suppliers, Masonite, whose 2022 goal was to save more than 62 gallons of water from their water reuse and reduction projects. ​​
5. Waste Reduction and Recycling
LEED places significant emphasis on waste reduction and recycling during construction and building operations. Again, we partner with manufacturers who have a strong policy on this. We also support these goals by implementing our own recycling programs for discarded doors, packaging materials, and other waste generated during the installation process.
In Conclusion
In this blog, we've discussed what LEED accreditation is, outlined some of the benefits of acquiring certification for your building projects, and how working with Select Door can help you in the field.
It would be right to conclude that LEED accreditation has become a vital consideration in today's sustainable construction landscape. To find out more about this huge field, visit the Canada Green Building Council or the United States Green Building Council website.
As a commercial door company we know we have a unique opportunity to contribute to green building practices by embracing LEED goals and offering eco-friendly solutions for our partners and customers – and this is an area we are passionate about.
Get in touch with us
Looking for commercial doors that can help you follow more sustainable practices within your building project, reduce your carbon footprint *and* create substantial cost savings over the long term? Give us a call today and let's talk about how Select Door can support you.