Contemporary Student Housing Near Carleton University
770 Brookfield Road, Ottawa, ON
Project Overview
Project Scope
Project Overview
Centrally based in Ottawa, The Revalie student housing complex provides a modern student living experience for Carleton University students. Select Door and Frame worked with construction giants Ellis Don, delivering Division 8 products in accordance with their broader design vision and practical requirements.
Project Scope
This modern, student housing complex required the highest quality doors, frames and fixtures. But as the project progressed, our scope widened and we supported our client with essential furniture and finishes; specifying and delivering custom wardrobes and baseboard trims across all student suites.
As with all large-scale construction projects, we overcame logistical challenges: transporting the additional heavy wooden wardrobes without lifts proved difficult without planning. Our team tackled the challenge, working with a prominent moving partner to facilitate the smooth and timely completion of the work – in line with deadlines and budgetary requirements.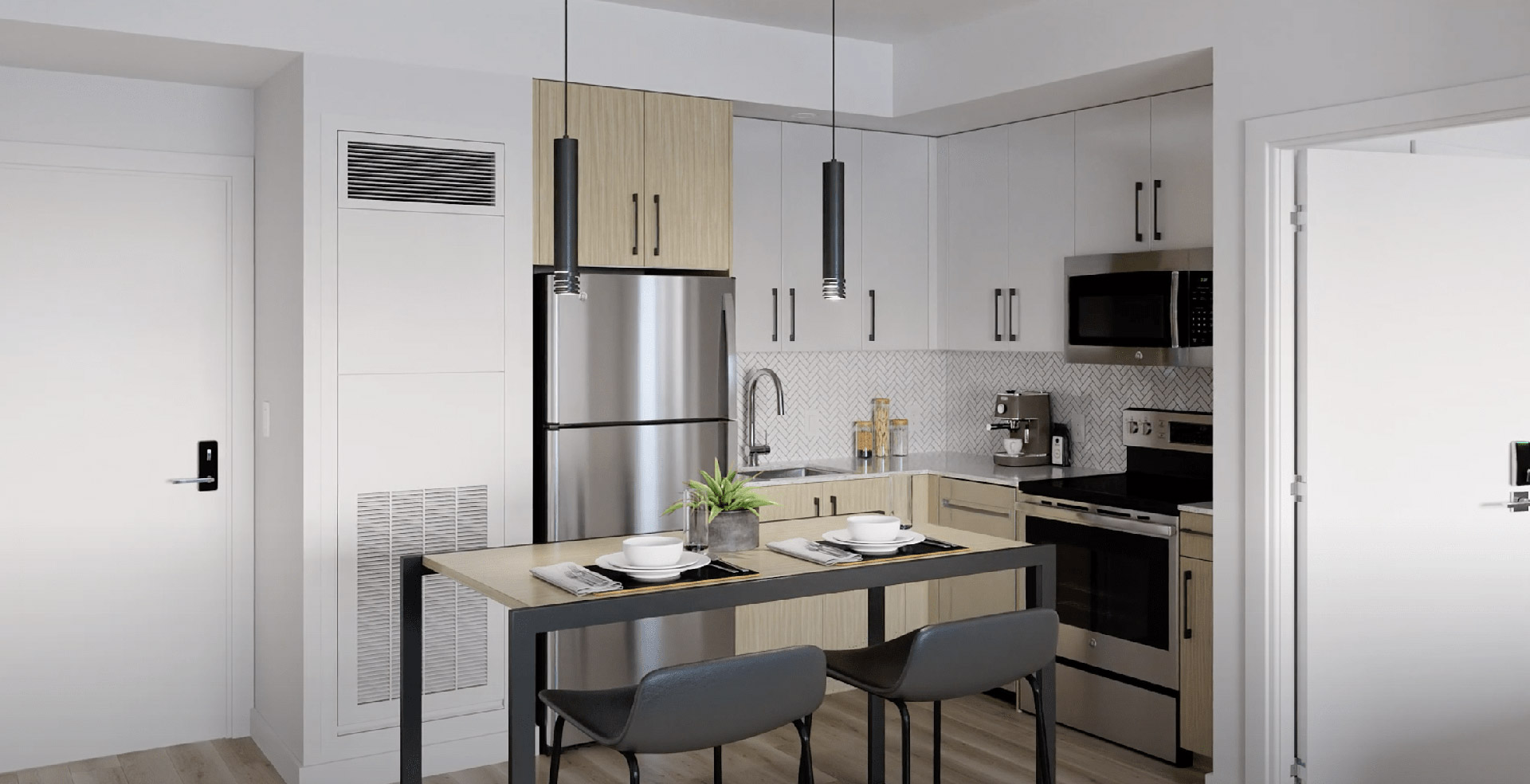 Our biggest project yet! At the time of completion, The Revalie was Select Door and Frame's most significant undertaking, with the success of this project enabling us to build our scope of available services. As a result of exploring new opportunities with the development, we offer installation and technical specifications required for more than our typical doors, frames and hardware.